Nationwide
CD Replication Services

For your quick-turn needs...
NSSI is an independent software manufacturing facility, focusing on high-quality, quick turn, reliable service manufacturing for all of your software needs. We are committed to building a reputation within the industry as a qualified, efficient, reliable provider of software manufacturing services
---
Custom silkscreening
Multi-color laser labels
Thermal print
Capacity to produce 12,000 + daily.
CD-ROM, CD-Audio, DVD-ROM, DVD-Audio, DVD-Video Replication
---
1-6 Color silkscreen
Custom sleeves & mailers
12 cm, business cards, 3 inch mini
Business Card CD-Rs
---
Put your entire company's catalog on your business card!
Give a complete multi-media presentation by leaving your business card behind!
Unique, high tech way to promote your company's products and services.
Custom Packaging
---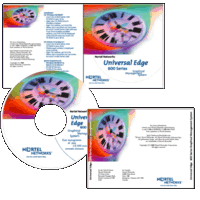 Let Northeast Software Services, Inc. design, print and package your product. We can offer....
Custom packaging
Traycards
Instruction booklets
Assembly services
Order Fulfillment/Distributions